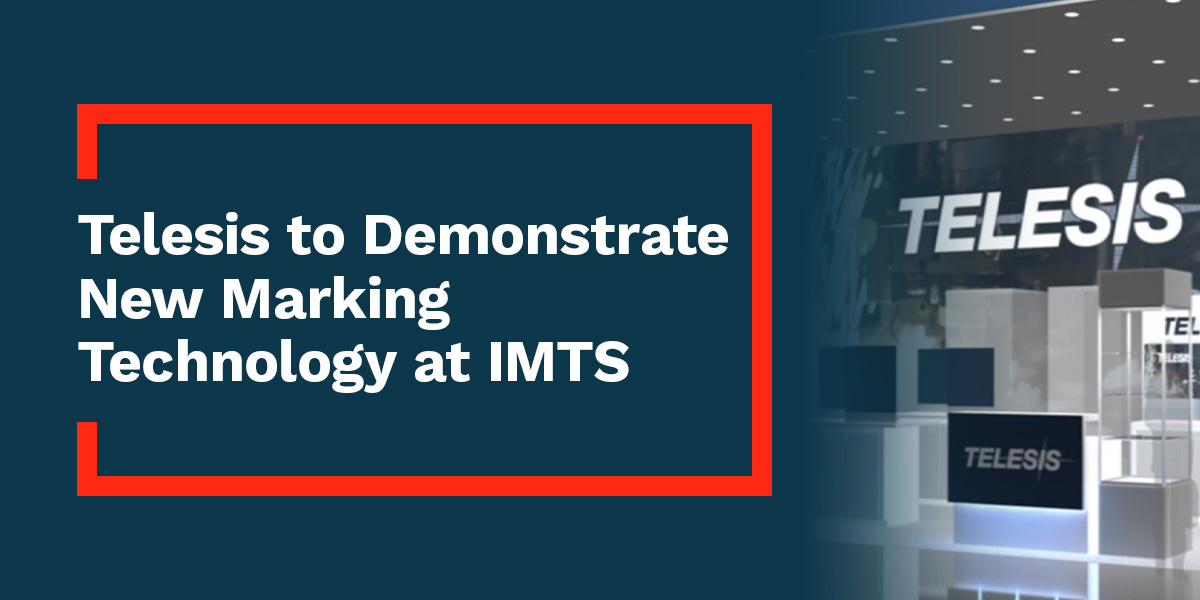 23 Aug

Telesis to Demonstrate New Marking Technology at IMTS

Telesis Technologies, Inc. will be demonstrating several new products at the IMTS trade show in Chicago September 12-17th, 2022. According to the IMTS website "IMTS is the largest and longest-running industry trade show in the Western Hemisphere." Telesis has exhibited at the IMTS trade show for the past 40 years.
Laser Marking Systems       
Telesis will be showcasing the new Summit.Pro™ laser series. Summit.Pro™ is the latest in fiber laser technology. The Summit.Pro™ series lasers feature a new simple quick connect cable, ultra high resolution marking, pendant control, digital I/O and a 5m fiber cable standard. All of this plus the most advanced Merlin™ visual software package available will be on display. Merlin™ software was specifically designed to operate all Telesis laser markers.
Stop by Telesis' booth 236000 to create a free custom luggage tag with the 100w Summit.Pro™ fiber laser. It will give the attendee the ability to not only fire the laser but also experience Telesis laser marking integrated with a Fanuc cobot. Also, there will be a Telesis exclusive display of the only patented dual head/dual source (2H) laser marker on the market that utilizes a single PC and controller using a single programming screen in Telesis Merlin Software.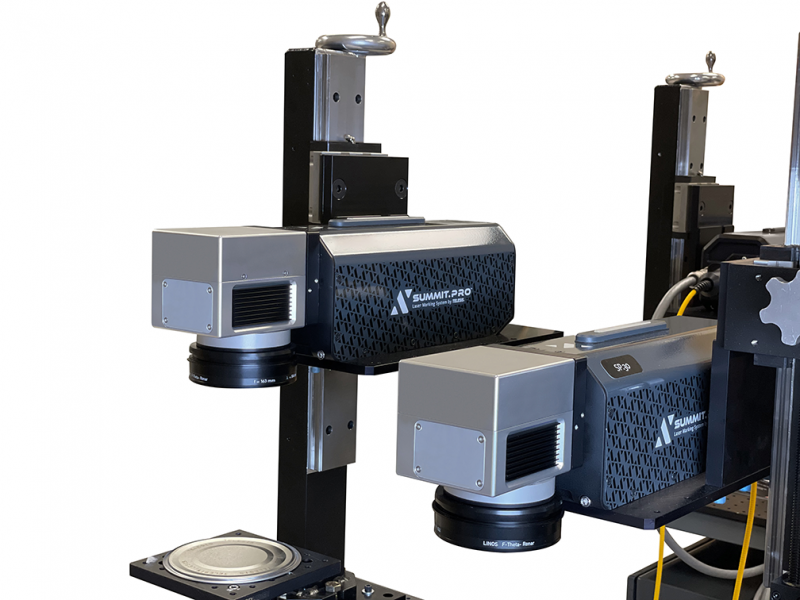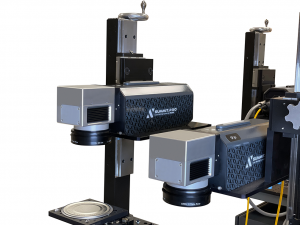 Another big announcement for 2022 is the is the Apex.200™ fiber laser that offers 200-watts of air-cooled power utilizing all the same features available in the Summit.Pro™ laser series. With this power, the customer can drastically increase the depth of the mark and reduce cycle times as this marker vaporizes material quickly.
Also on display is the UV/KRYO™ ultraviolet laser demonstrating its ability to mark HDPE material. UV lasers have a wavelength that can mark materials that were impossible to mark just a few years ago. The attendee can take home a free custom laser marked product.
Dot Peen Markers – PINSTAMP® and BenchMark™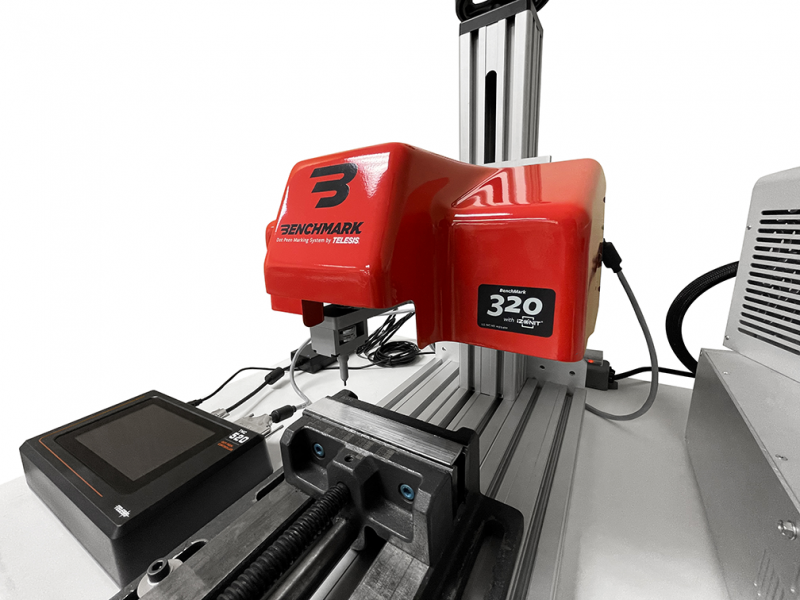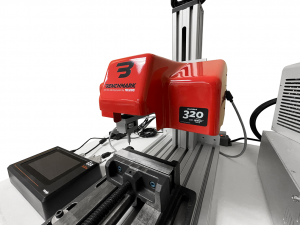 Telesis will have several Dot Peen markers on display, including the PINSTAMP® TMP6100 marking a 6×12 inch graphic of Wrigley Field on metal made up of tens of thousands of dots. The booth will also feature an interactive metal wall. Attendees can input a custom message into the controller and make their own mark with a hand held 4500E marker. Another new and advanced marker will be the Benchmark320 with the new TMC520 controller and IZONIT™ vision technology. This will allow the user to see the part on the screen for exact placement of marking.
And so much more
Telesis will have several enclosures, accessories and hundreds of marked samples available for the attendee to see and touch. Telesis representatives from around the world will be on hand to help you find a solution for your application. Stop by booth 236000 to check us out.