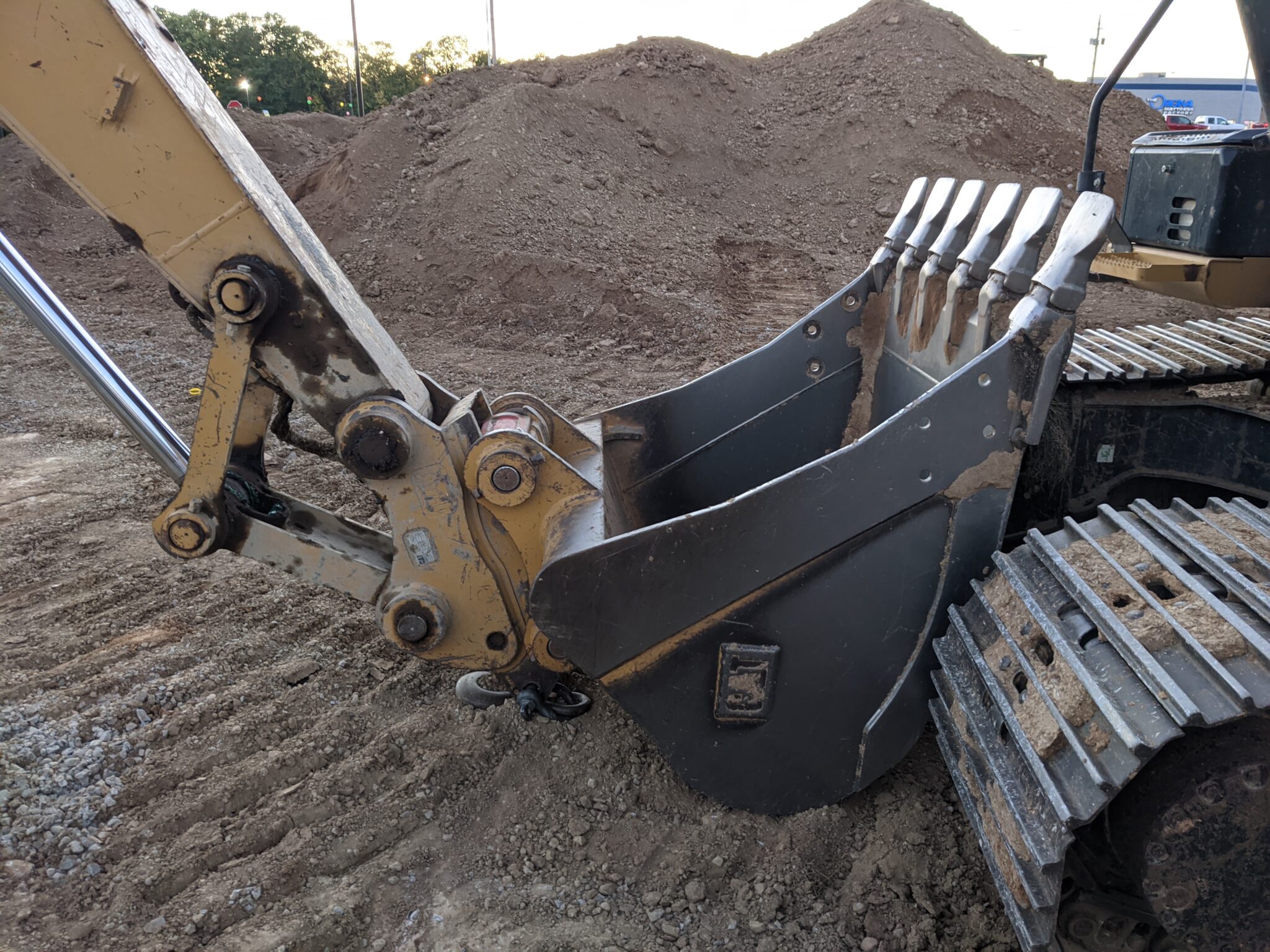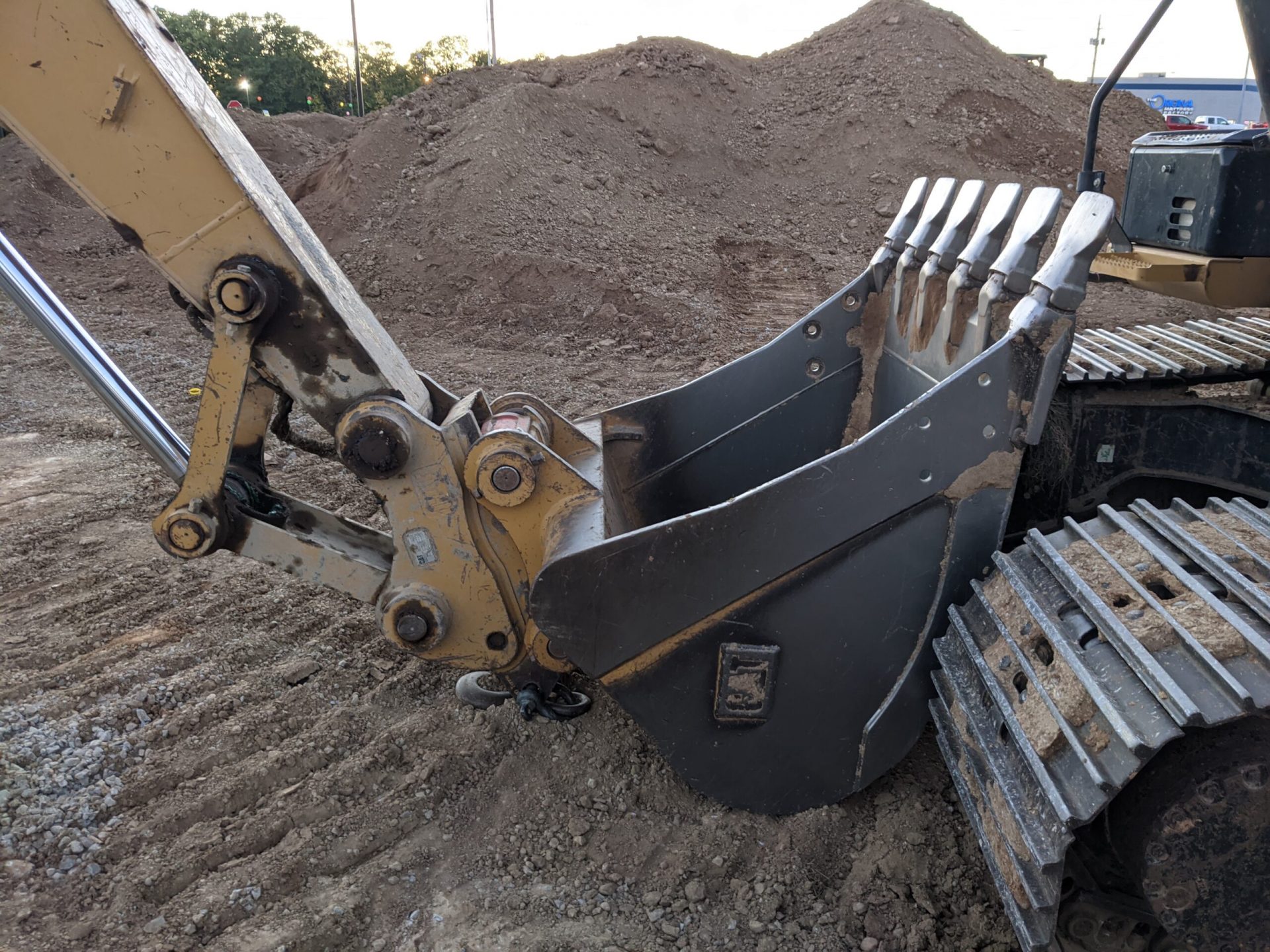 20 Jan

Durable Marking and Labeling for Heavy Equipment and Machinery // Construction Industry
The Challenge
It is a unique challenge to ensure permanent marks, labels, and identification information retain their integrity on heavy equipment and construction machinery.
Because manufacturers build their equipment to withstand harsh environments, they use high quality materials that require special attention. Telesis can mark heat treated, coated, and thick-gauge or hardened steal with imprint logos, 2D matrix codes, and human-readable text.
Equipment to Mark Heavy Machinery
Marking this type of equipment and its components requires a heavy duty industrial marker. There are several options to mark this type of equipment.
If you employ the use of a heavy duty dot peen marker, the marks can be made on materials that are hardened up to Rc60. Dot peen markers help make components such as transmissions, linkage, cab, and engine parts.
When the material is harder than the dot peen can easily mark, a fiber laser is best. Fiber laser markers can vaporize material to create a permanent mark no matter how hard the material is. Laser markers can easily mark harder materials such as the track system, buckets, or even the axles. Telesis Technologies can provide electric and pneumatic markers dot peen equipment, as well as high powered laser systems. Our team can customize any of these systems to fit customer requirements.
When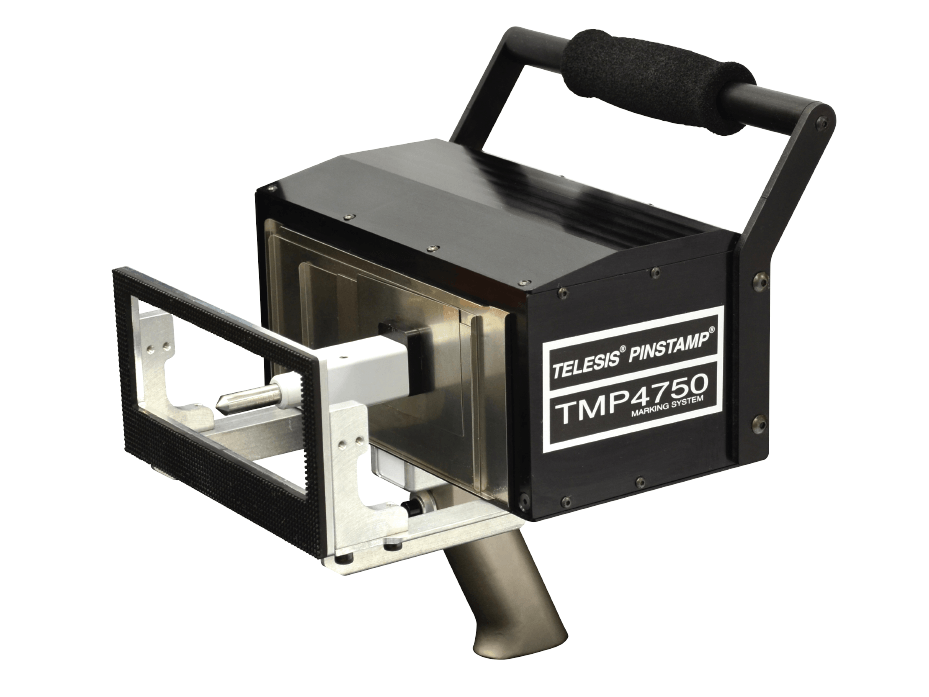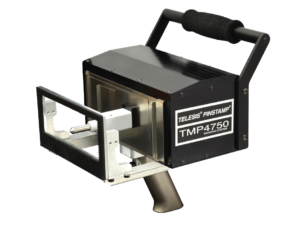 the marking process need to be applied after the build or when it cannot be integrated into the assembly process, Telesis offers several options for a handheld dot peen marking solutions. These can be portable enough for an operator to mark heavy steel with one hand or utilize a magnetic standoff tool to aid the operator.
Marking Data Plates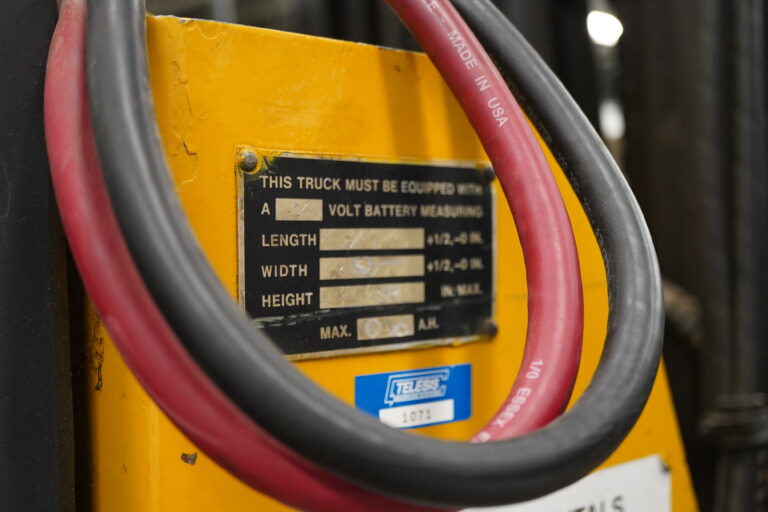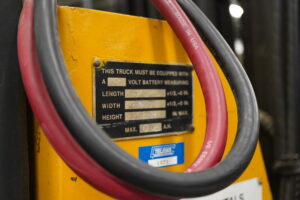 Sometimes it is necessary to mark data plates and attached them to the equipment. Telesis has a proprietary tag marker for automated tag marking. This marker can sit on a desktop or workbench for large batch data plate marking. It can also make small batch feed tags throughout the day.
We're Here to Help
Telesis Technologies has been developing markers for the heavy equipment industry for more than 50 years. Customers have trusted  for over 50 years to provide turnkey marking systems for everything from the largest earth movers in the world, to heavy truck frames. Built tough using the highest quality standards for the most reliable option on the market.