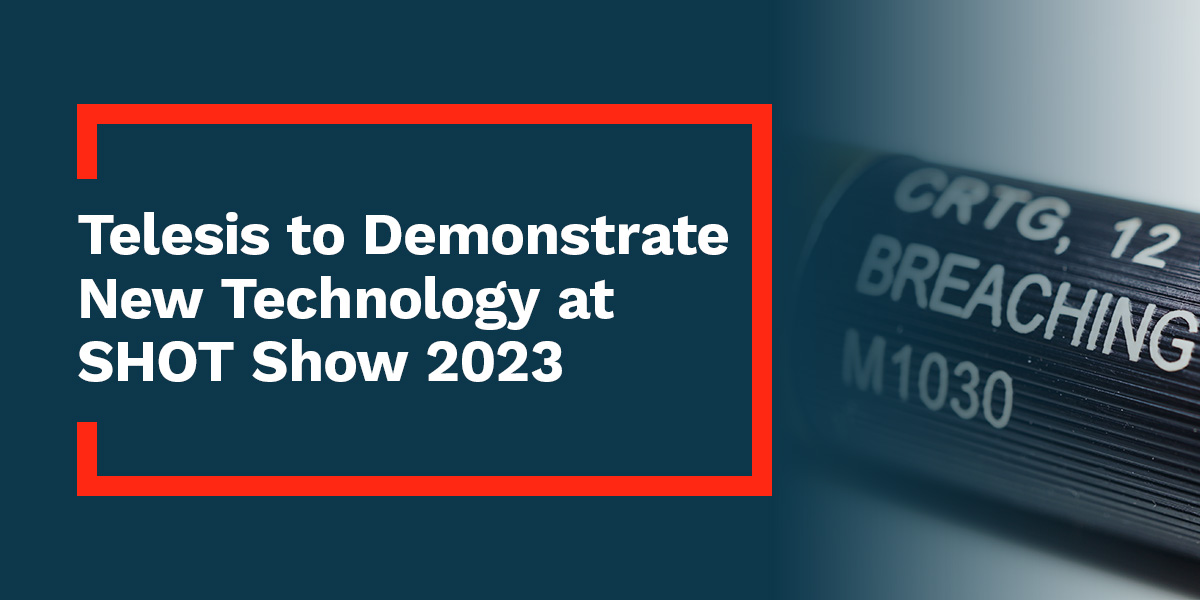 04 Jan

Telesis to demonstrate new technology at SHOT Show 2023

Telesis will be demonstrating several new products at SHOT in Las Vegas January 17-20, 2023. SHOT Show is the largest trade show for hunting, outdoor, and law enforcement products. Telesis' wide array of direct part marking for product identification, graphics, and tracking is perfectly suited for this industry.

Laser Products.
Telesis will showcase the recently released Summit.Pro™ laser marking system— the latest in fiber laser technology. Summit.Pro™ lasers feature a new simple quick connect cable, higher resolution marking, pendant control, digital I/O and a standard 5m fiber cable. Additionally, the laser comes standard with the most advanced Merlin™ visual software available. Merlin™ software is specifically designed to operate all Telesis laser markers with ease.
At the show, Telesis will demonstrate how well its laser systems integrate with robotic technology. Its interactive display will allow the convention attendee to laser mark a custom stainless-steel bottle opener with the Summit.100™ fiber laser working with an integrated Fanuc CRX Collaborative Robot.
Also recently released, the Telesis booth will feature an APEX.200™—a fiber laser marker that offers 200 watts of air-cooled power and the same features of the Summit.Pro™ laser. With this much power, the depth of the mark can be drastically increased while reducing cycle times.
PINSTAMP® The Original Dot Peen
Telesis will demonstrate the most advanced robotic dot peen markers with a 6×12 inch graphic of an AR-15 marked on metal, comprised of tens of thousands of dots with the PINSTAMP® Dot Peen TMP6100 marker.
And More
Telesis will have several enclosures, accessories and hundreds of marked samples available for attendees to experience. Telesis representatives from around the world will be on hand to help you find a solution for your application.
Stop by booth 42638 to check us out.