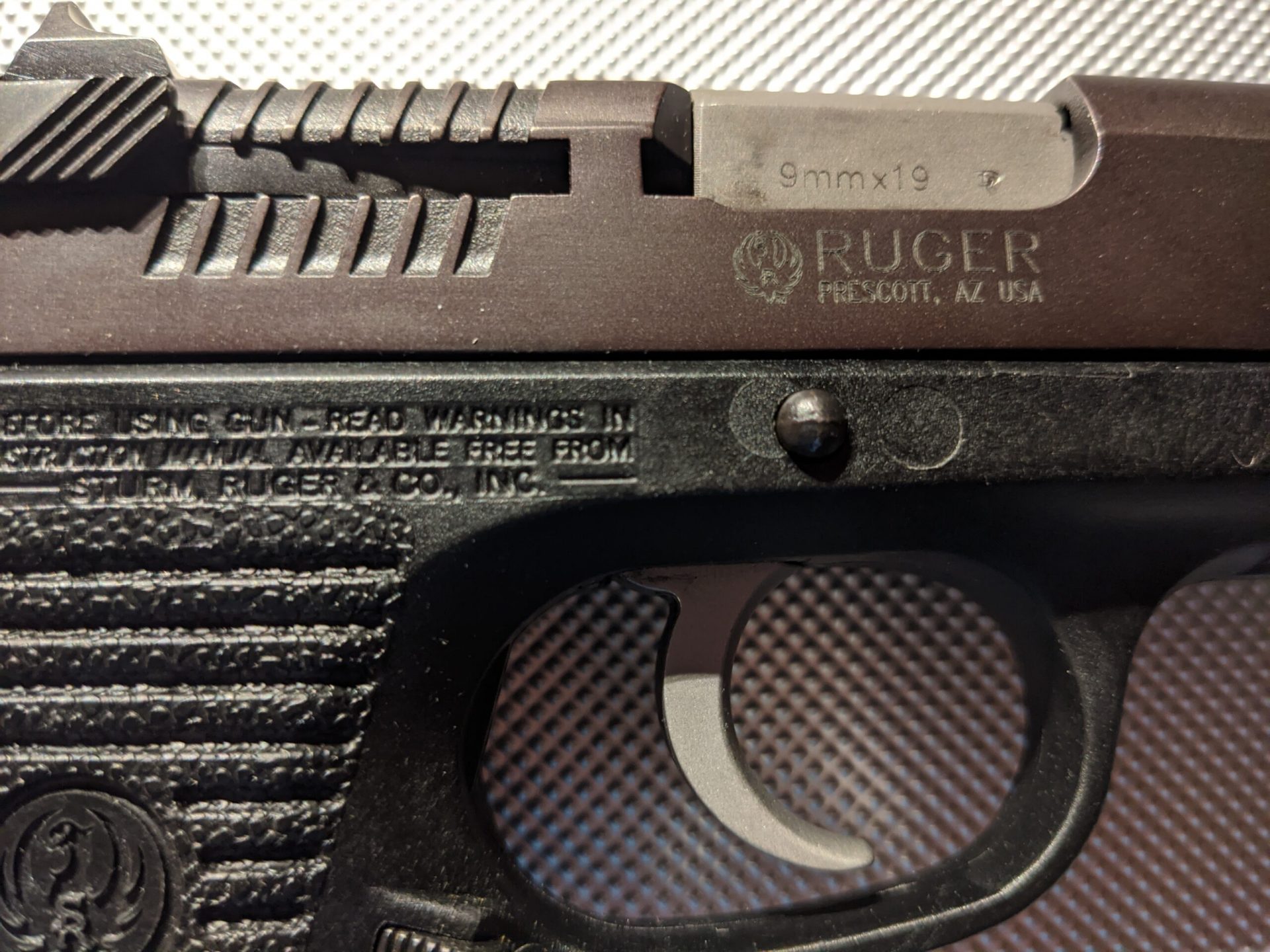 12 Oct

How to Put Serial Numbers, Graphics, and Logos on Firearms While Meeting Government Regulations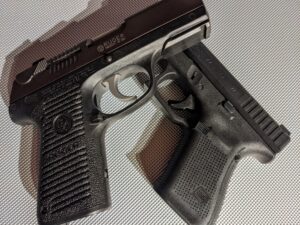 Anyone who has seen a firearm will notice the multitude of markings on it. Some of these may be for decorative purposes, or they may be for identifying the gun. But, the United States requires most of these markings for manufacturing and selling the guns.
There are several ways to create permanent marks on a gun. Most manufacturers use a combination of methods to produce these elements. The Bureau of Alcohol Tobacco and Firearms (ATF) has established guidelines for marking a firearm.
Roll Stamping
The first method is roll stamping. Roll stamping requires a press to force fixed characters into the gun. Roll stamping makes a mark quickly, which is an advantage. However, the die required can be very expensive. For instance, quick wear means the user needs to replace the dies often. Changes to the location and the die itself can be challenging as these machines need incredible force to imprint the gun part.
Dot Peen
A second method is the use of a dot peen marker. These devices can be programmed with data and they can be easily adjusted. Not only can the dot peen device mark serial numbers, but it has the ability to mark logos or custom marks. A dot peen marker is slightly slower than a die press, but its ability to utilize programming options gives it a desirable advantage. Scribe marking is a similar process, but instead of marking with dots, a pin scratches deep marks on the part.
Laser Marking
The third method (and the method that can produce the most aesthetically beautiful mark) is laser marking/engraving. Laser marking systems work at incredible speeds. They offer unlimited programming options for text, graphics, and logos. Also, a laser marks without the need to clamp the part down. The laser marks without any impact to the part. Lasers can produce a very deep mark in the metal. And, another huge advantage is the ability to mark not only the metal parts, but also the polymer receiver.
In Conclusion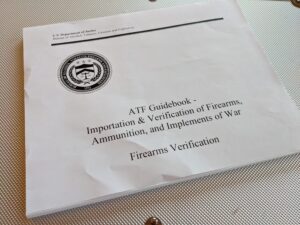 The ATF requires firearms be marked with an identifying mark. These marks must have a depth of .003 inch. Any of these process can achieve this depth. Marking companies such as Telesis Technologies have been essential for providing marking equipment that exceeds government requirements. Manufactures of firearms and defense weapons trust Telesis Technologies to mark their products. Telesis marking systems are manufactured in the United States with a proven record.  The company provides turn-key systems and top notch solutions the meet the most demanding requirements.