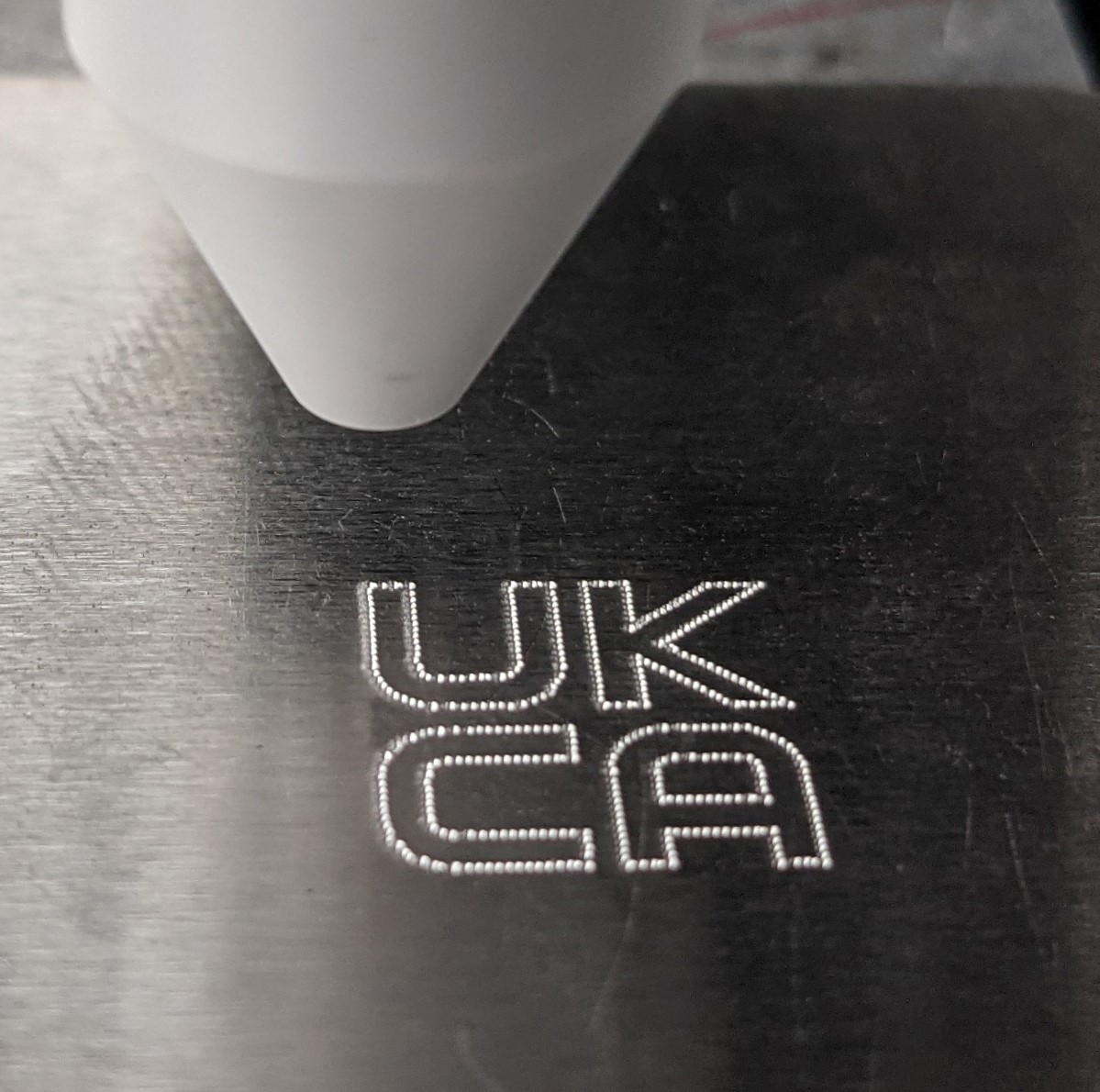 06 Jul

Marking the UKCA Logo with Dot Peen Equipment
Certification Mark vs. UKCA Mark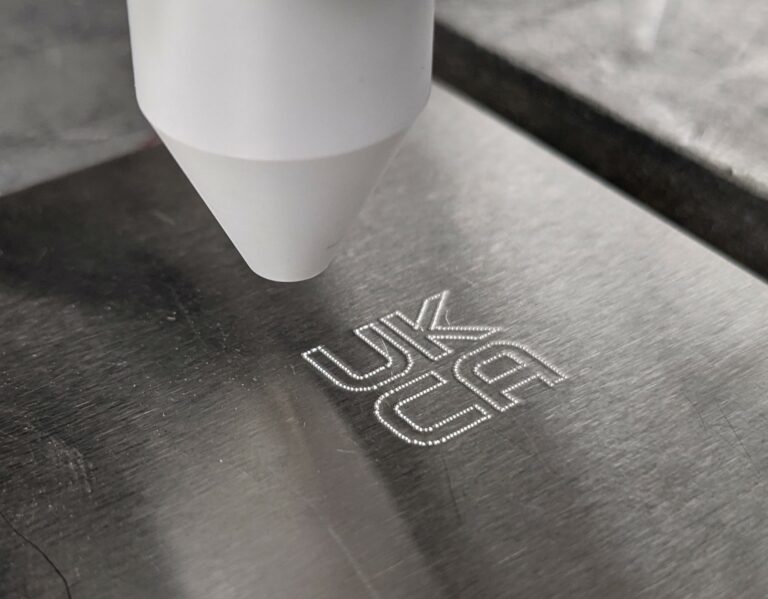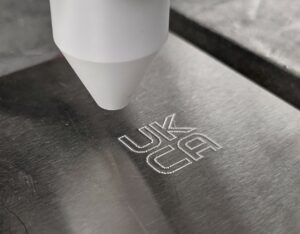 A Certification Mark is a permanent mark placed, labeled, or engraved onto a part that indicates the product meets or exceeds the required standards to
sell a good within a geographic area. These marks certify the product conforms with safety, health, and environmental protection standards. The CE mark is the standard for the EU/European Economic Area.
The United Kingdom previously used this standard for conformity of their products. As of January 1, 2021, the UK no longer uses the CE marks as its standard. The UK has developed its own conformity standard that they call UKCA (UK Conformity Assessed). After January 1, 2022, products sold within Great Britain must have the UKCA mark on the product to verify conformity.
The Manufacturing Challenge
This new standard presents a challenge for manufacturers—especially when it comes to the part marking process. Now they must mark their parts with the CE logo AND the UKCA logo. Additionally, the manufacturer will need to add the UKCA logo to their parts. New products manufactured will need to add the marking to the assembly of the product from this point forward.
There would be a need to redesign labels to meet the current standards and it may be necessary to reprogram markers to accommodate the additional marks. By adding additional marking this is could add additional cycle time to the marking process.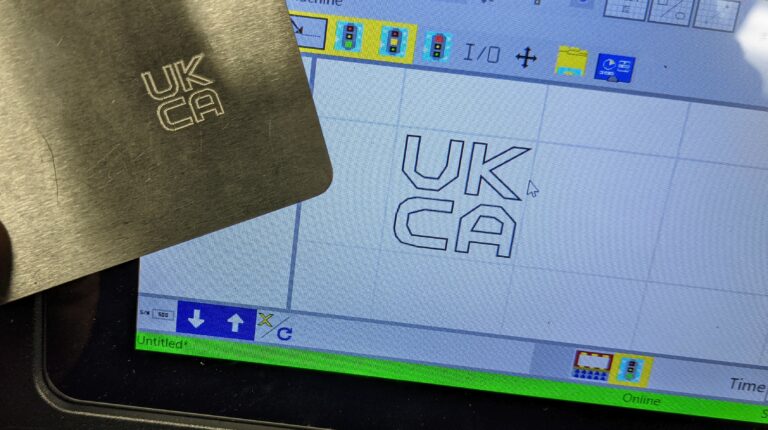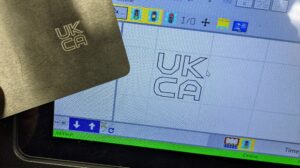 PINSTAMP® Dot Peen Marking Can Provide a Solution
Dot Peen marking will make a permanent UKCA logo on the part by placing hundreds of dots to create the logo. The dot peen markers have proven to be a superior replacement for stickers, labels or ink marking because it is not only more permanent but they eliminates expendable items. Dot Peen markers can also produce a very high-quality mark on materials that are impossible to label any other way. Metal marks can withstand high temperatures and outlast the rubbing friction from a moving part.
Telesis offers many different options for Dot Peen marking that can meet the need of almost any application suited for dot marking. Markes can be bench mounted, placed in an assembly line, or even handheld. Telesis markers have a propitiatory patented floating pin technology on most of the PINSTAMP® markers. This gives the ability to place marks in cavities or on round surfaces without the need for special equipment.
Paired with the TMC520 controller, marking logos and trademarks could not be easier. Built into the TMC520 visual controller is the ability to import .dxf files. As a result, this gives the operator flexibility for marking the UKCA logo as well as their own personal logo or other vector files.
Telesis Dot Peen PINSTAMP® markers are a proven solution used by thousands of customers worldwide to mark their parts permanently.