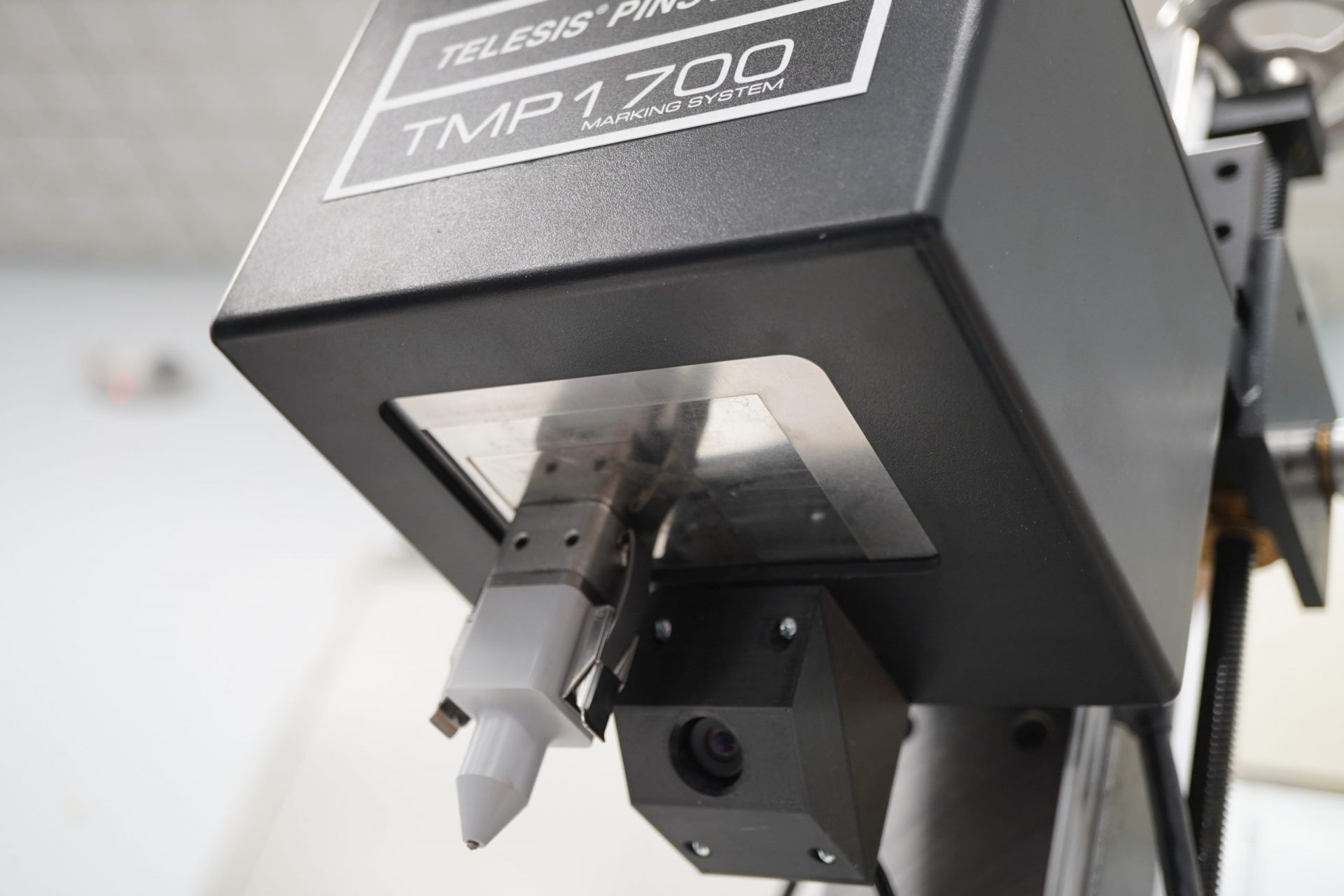 30 Jun

Adding Cameras to Manufacturing Production Lines—Laser Marking and Dot Peen Systems
Cameras In The Manufacturing World
Cameras have become omnipresent in our world—even in manufacturing. We use cameras in production environments to increase productivity, as well as the quality of the product. Grading, quality control, and part placement are just some of the applications for cameras. Overall, when we integrate a camera into a dot peen marker or a laser marking system, it dramatically improves the permanent marking process.
Part placement and grading of marks are two of the most valuable applications. Many times, the laser or dot peen marker is marking the part inside of a cage or in a production line. This means the operator cannot see the process clearly. By using an integrated camera, the operator does not need to see the part for the proper marking location.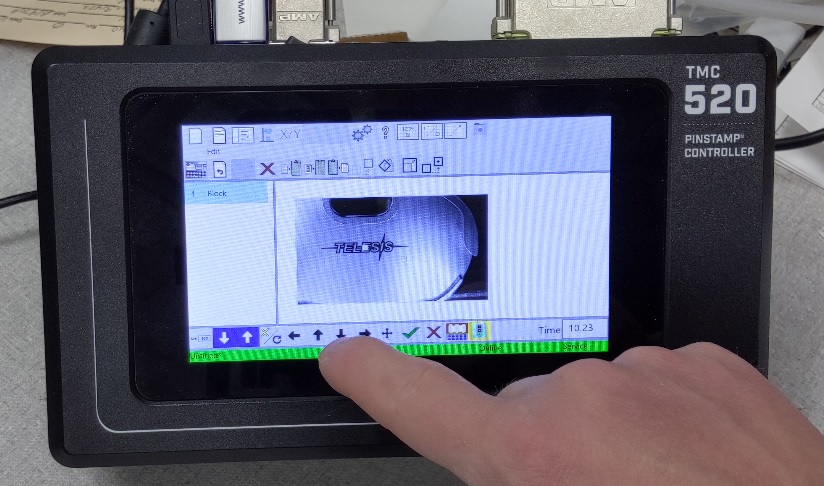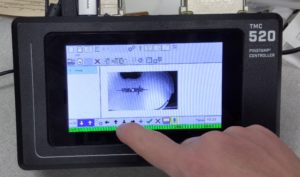 Software is also an important part of the system. The camera and software work together to allow the operator to place the mark on the image of the part. This drastically reduces time spent creating patterns while offering another method for quality control. The camera can also read 2D matrix codes for grading and tracking. The camera reads the code while the marking is being produced which eliminates the need for another read station, saving space and time.
Telesis Technologies offers proprietary Merlin® III and Merlin® II LS software with optional camera integration. This software imports a still or live image to use as a programming background. This allows easy and perfect placement of the mark. Validation is also part of the software. It verifies the information in a code is correct and can export data for other uses. The internal camera can also be used in custom applications for vision and OCR validation, and to dictate the X/Y location of the mark or 2D code.
Several of the Telesis PINSTAMP® Dot Peen markers can be equipped with the IZONIT™ vision technology. The Telesis laser marker line can be equipped with the IZONIT™ or the "Through-the-Lens Camera" Teleview Technology.