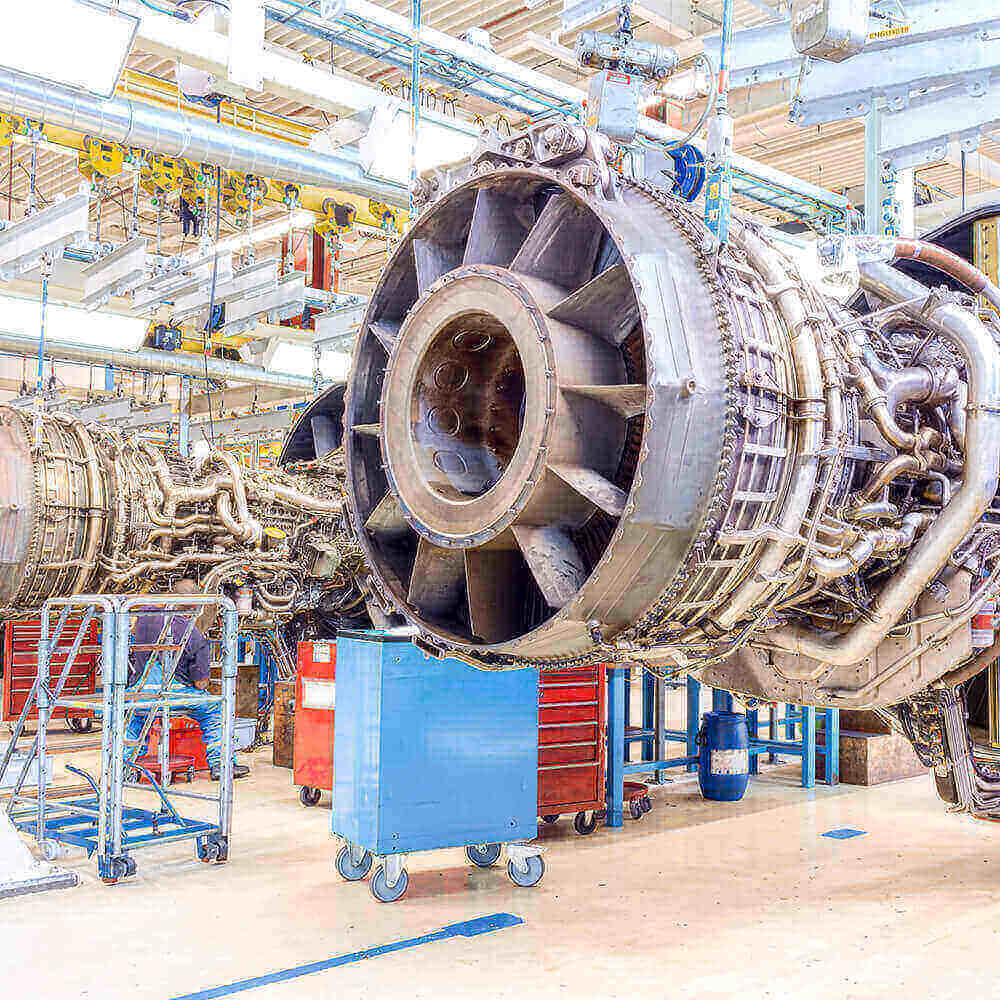 29 Jan

Aerospace industry moving to laser marking
Aerospace Is Shifting To Laser Making
More than a half-century since the dawn of the Jet Age, the aerospace industry finds itself once again leading the way into the future. Because of the need for both reliability and traceability, aviation manufacturers are driving a shift from dot-peen marking to laser marking.
And this shift will soon reach jet-like speed as government regulators come around to the new methods and approve laser marking of a wider variety of parts. The high heat environment of an aerospace engine has already ruled out temporary marking methods like inkjet, labeling, and RFID.
"It is happening. Slowly but surely," said Naveen Beasley, regional sales manager for Telesis. "And there's no going back. It's too important."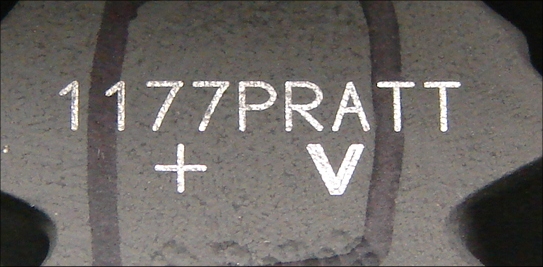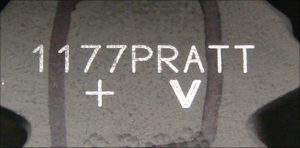 The United States is full of aviation companies, many of them suppliers to Boeing, the world's largest aerospace company.
According to Beasley, Boeing is pushing its suppliers to improve the traceability of parts used in making commercial jets, defense aircraft, satellites, rocket engines, and more. And that improvement requires a move away from the traditional techniques of dot-peen marking and the embrace of laser systems.
"Dot peen can make a good 2D code," Beasley said. But sometimes such codes can be difficult to read on the metals used in aviation. That's particularly true when a part has been damaged in an accident or test. Additionally, counterfeit parts can also be an issue in the aerospace industry. Clear permanent marks prevent that.
"With a laser, you can create a contrasting mark that is as easy to read as something drawn with a Sharpie on a whiteboard," Beasley said. "That can save companies a lot of headaches."
Aerospace Laser Markers
Laser marks for a global supply chain
Today's aircraft industry involves shipping thousands of types of components, built by hundreds of companies scattered around the world, to final manufacturing facilities operated by giants like Boeing. It's a complex system in which millions of dollars and millions of lives depend on getting things right. 
If there's a defective part out there somewhere, aerospace manufacturers need to know. In perhaps no other industry is reliability and traceability so vitally important.
And no other marking system — not ink, not dot peen, not anything — offers the same levels of clarity as does laser marking. Wires and switches, systems and subsystems, windows and wings, turbine blades and thruster nozzles, actuators and airfoil surfaces — virtually everything in a flight-capable machine — can be marked with lasers. And whether you need to mark a 2D code or a serial number, lasers do a superior job on any material used in the air or space: titanium, carbide, aluminum, plastics, platinum ceramics, whatever.
And given the greater ease with which scanners and cameras can read a laser-made mark, the entire traceability chain is enhanced.
"The partnership between a camera and a laser is crucial," Beasley said. "Telesis is very experienced with this. The camera is as important as the laser." 
But even the best camera system can struggle with a dot peen mark.
No worries
Other alternatives to laser marking have other shortcomings. Chemical etching, for example, requires component manufacturers to develop extensive wastewater-treatment systems and often to hire expensive consultants and vendors to dispose of chemical waste.
Chemical etching, like ink printing, also leads to variable costs associated with inks, acids, etc.
Laser marking, on the other hand, requires only the power to run the laser and camera. 
More importantly, laser marks can endure even in extraordinarily harsh environments — the vacuum of space, the heat of the fighter jet's exhaust system, even the back of the seat in Economy class where the toddler behind you keeps kicking.
Lasers are also considerably faster than other marking systems. A laser can generally apply hundreds of characters per second to any surface.
Jets are fast. Regulators aren't
Aerospace manufacturers recognize the advantages of laser marking.
But that doesn't mean that every part in every airplane is ready for laser marking. The aerospace industry in the United States is heavily regulated. Manufacturing standards are enforced by the Federal Aviation Administration. And the FAA, like regulatory agencies in general, takes a slow and methodical approach when considering new technologies.
Materials scientists, aerospace engineers, and other experts have been working closely with FAA teams in recent years to move the industry toward universal laser marking. But every part must be tested before the FAA gives the go-ahead.
"They (the FAA) are pushing parts slowly, cautiously, one at a time to see if it all works as well as they want it to," Beasley said.
In the defense of regulators, there's a very good reason to move slowly when approving a part of laser marking. Dot peen marks are used on most aerospace parts for the simple reason that dot peen doesn't create heat-affected zones. Some lasers do. 
But in aerospace, safety is always paramount.
That can lead to some anxiety among manufacturers who would like to move more quickly.
"They (manufacturers) need to ensure the traceability of their parts too,"  he said. 
Laggards
By contrast, there are some component manufacturers who make parts that have been approved for laser marking, but who resist spending cash to upgrade.
That's understandable. Cash can be tight. But such slow-to-change manufacturers are incredibly vulnerable. All it takes is for one of the bigger end-users in the market to say "all widgets must be laser marked from now on" to cripple a small company.
It's worth noting here that manufacturers have a considerable advantage when a component they make is approved for laser marking.
"There are advantages to introducing lasers into a large production line," Beasley said. "Lasers eliminate the need for parts to be clamped down, as they need to be with dot peen marking."
Switching over
As the FAA continues to test, and as manufacturers continue to seek ways to improve the reliability/traceability in the supply chain, one thing is becoming clear to everyone: the solution for both regulators and manufacturers is in the power of the laser.
Telesis stands ready to help aerospace-component manufacturers as the industry-wide shift to laser marking accelerates. Our engineers are experts in connecting our laser systems to your robotic system, camera systems, and your entire supply-chain apparatus. Additionally, Telesis complies with AS478-3 and MIL-STD-130 standards and meets UID regulations with the use of 2D code matrix.
The Jet Age is over. Let us welcome you to the Laser Age.


Discuss your part marking needs with an expert today  //  Download the Telesis Product Guide