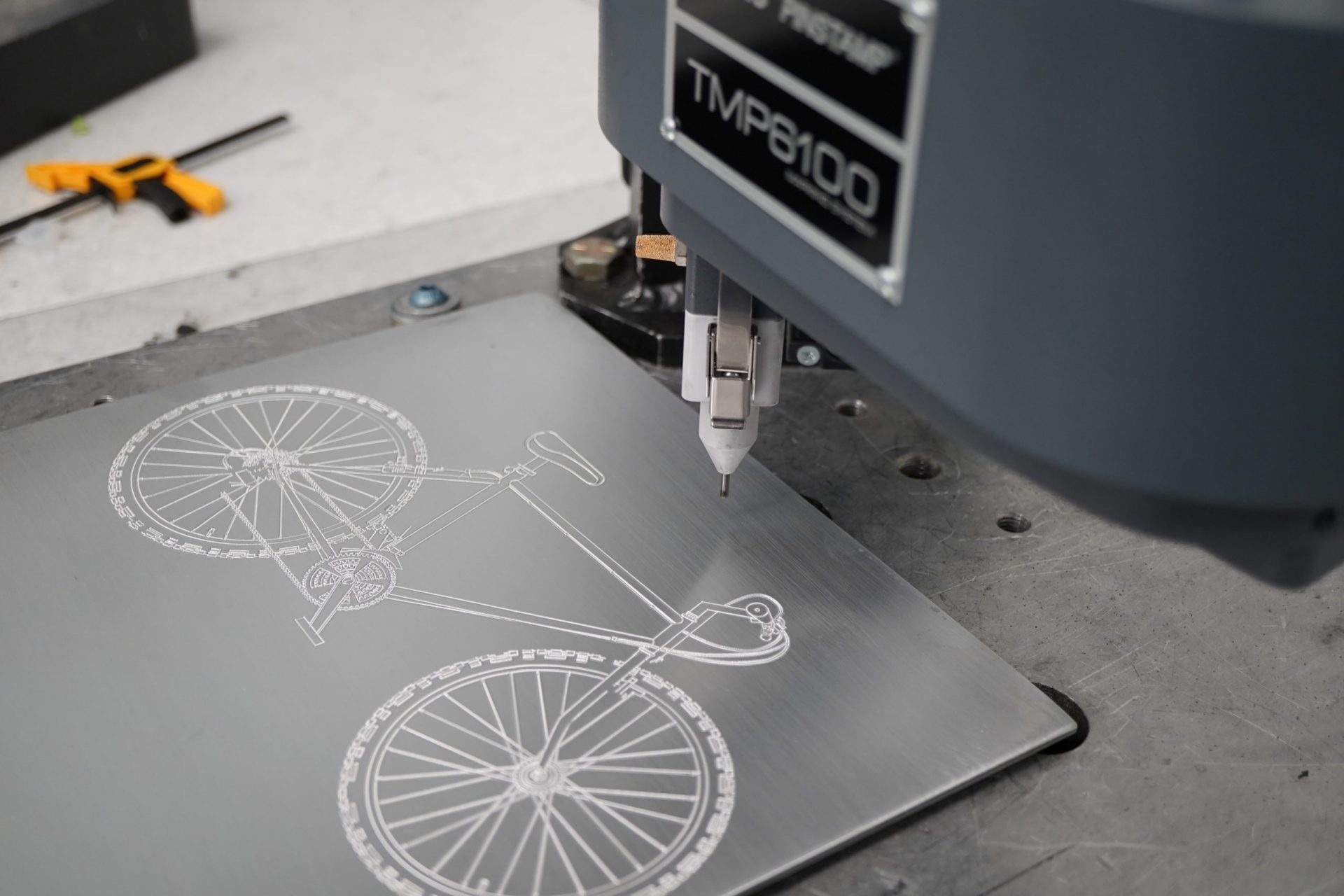 28 Apr

Robotic Arm Makes Dot Peen Marker Extra Versatile
TMP6100 PINSTAMP® Dot Peen Marker
The TMP6100 PINSTAMP® Dot Peen marker from Telesis offers one of the largest marking windows in the industry. At 6 inches by 12 inches, this marker can create large, impressive marks. Not only does it print text strings and codes, but it can also produce highly detailed graphics. Because of the design, the marker can easily move around a part to mark in areas that are not easily accessible. An Auto-Z Axis gives this marker incredible flexibility to mark even the largest parts.
The TMP6100 marker is the aerospace industry's top choice for marking their parts. With 3 different controller options, the TMP6100 can be utilized for simple text to a more advance option of WYSIWYG (What-you-see-is-what-you-get) technology using the touch screen TMC520 or a PC installed with the Telesis designed Merlin® III software. With the visual options, the operator can simply create the mark on the screen and print. You see an exact representation of the mark and the part on the screen that is so detailed that it shows every dot that will be placed by the marking head.
Imagine a logo that's almost the size of a page of regular paper, complete paragraphs of text, or even a diagram of a fuse box. They can all be designed, created, and printed using the TMP6100. In addition to having the giant marking window, the TMP6100 is also a very accurate marker. Logo reproductions print exactly as designed with a dot density of 200dpi that creates a custom and polished look. The marker also produces perfect dot placement for 2D matrix codes.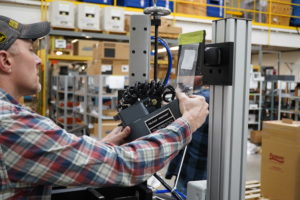 A big window and accuracy are not the only features of this machine. The marker can also utilize a rotary device to engrave marks along the circumference of large or small pipes. The device allows the operator to run 12 inches of text completely around the part. As with all Telesis pneumatic markers, the TMP6100 uses proprietary floating pin technology giving it the ability to mark precisely on irregular and variable surfaces and angles. The marker also accepts a range of pin types that match most applications. The TMP6100 with TMC520 marking system is the perfect bench top or fully integrated system for the most demanding applications.